Leaders of Uzbekistan and Russia Welcomes Fruitful Outcomes of INNOPROM Exhibition in Tashkent
---
26.04.2023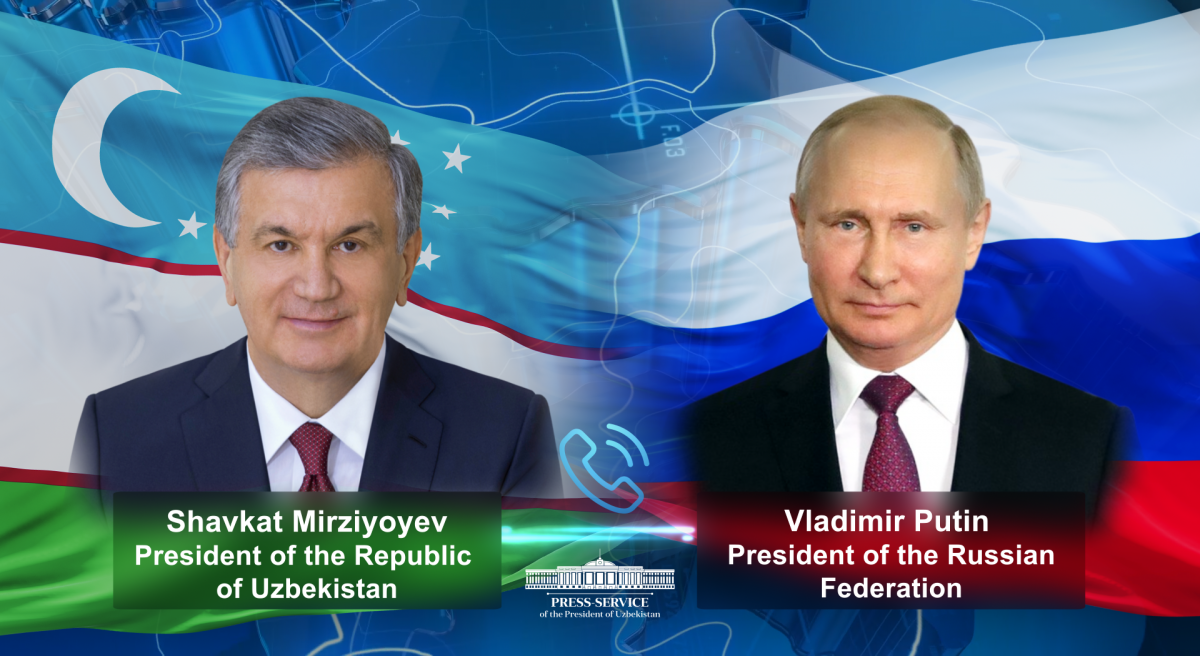 The issues of deepening practical cooperation, ensuring the dynamics of trade relations and supporting the cooperation projects of leading enterprises have been considered during the phone conversation between the President of the Republic of Uzbekistan Shavkat Mirziyoyev and the President of the Russian Federation Vladimir Putin on April 26.
The leaders of the two countries noted with deep satisfaction the fruitful results of the ongoing International Industrial Exhibition INNOPROM. Central Asia. More than 5 thousand business representatives from 35 countries are participating in the exhibition.
During the conversation, the importance of further expanding mutually beneficial cooperation in the automotive industry, railway transport, pharmaceuticals, chemical industry and other priority sectors was emphasized.
The participants emphasized their interest in studying the best practices of industrial mortgages, clusters, industrial development fund and other instruments.
The sides exchanged views on topical aspects of regional interaction.
At the end of the conversation, the President of Uzbekistan sincerely expressed gratitude to the Russian President for his support for the upcoming constitutional referendum in the Russian Federation.