The Presidents of Uzbekistan and Turkey Hold a Phone Talk
---
26.02.2023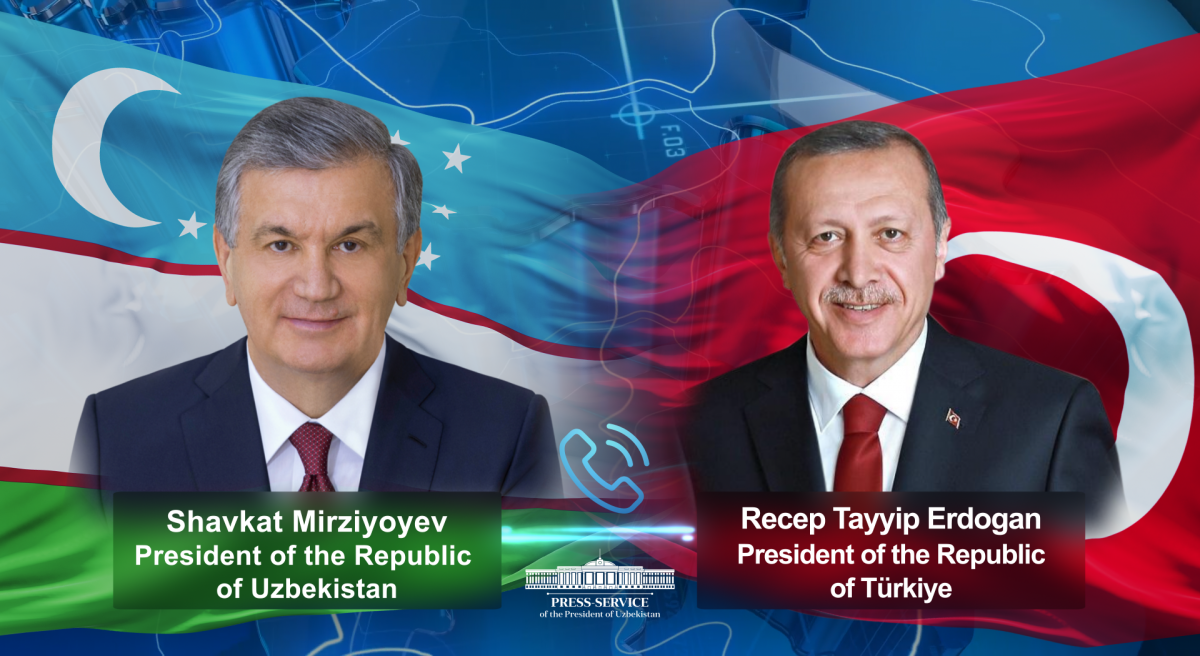 On February 26, the President of the Republic of Uzbekistan Shavkat Mirziyoyev had a phone conversation with the President of the Republic of Turkey Recep Tayyip Erdogan.
Our President warmly congratulated the Leader of Turkey on his birthday, sincerely wishing him a sound health and great success, as well as peace and prosperity to the brotherly Turkish people. President Recep Tayyip Erdogan was especially praised for his personal contribution to the current high level of Uzbek-Turkish relations in terms of comprehensive strategic partnership and multifaceted cooperation.
The President of Uzbekistan once again expressed his support and confirmed his readiness to provide necessary assistance in overcoming the consequences of the devastating earthquakes that occurred in the southeastern provinces of Turkey.
In turn, the President of Turkey expressed his deep gratitude to the President and the brotherly people of Uzbekistan for their support in the most difficult period. Thanks to the work of rescuers and medical workers, the lives of dozens of people were saved and thousands of residents of Hatay Province were provided with qualified assistance. Along with this, representatives of culture and art, intellectuals and public of Uzbekistan provided great moral support.
Current issues of bilateral cooperation were discussed during the meeting. The parties stressed the importance of unconditional implementation of agreements of the Summit held in Samarkand in November 2022.
The Presidents discussed the schedule of forthcoming meetings, including preparations for the next meeting of the Uzbek-Turkish Strategic Partnership Council and the events of the Informal Summit of the Organization of Turkic States.
The phone call between the Presidents of Uzbekistan and Turkey took place in a traditionally open, confidential and friendly atmosphere.