President of Uzbekistan Addresses a Congratulatory Message to National Leader of the Turkmen People, the Chairman of the Halk Maslakhaty of Turkmenistan Gurbanguly Berdimuhamedov
---
07.02.2023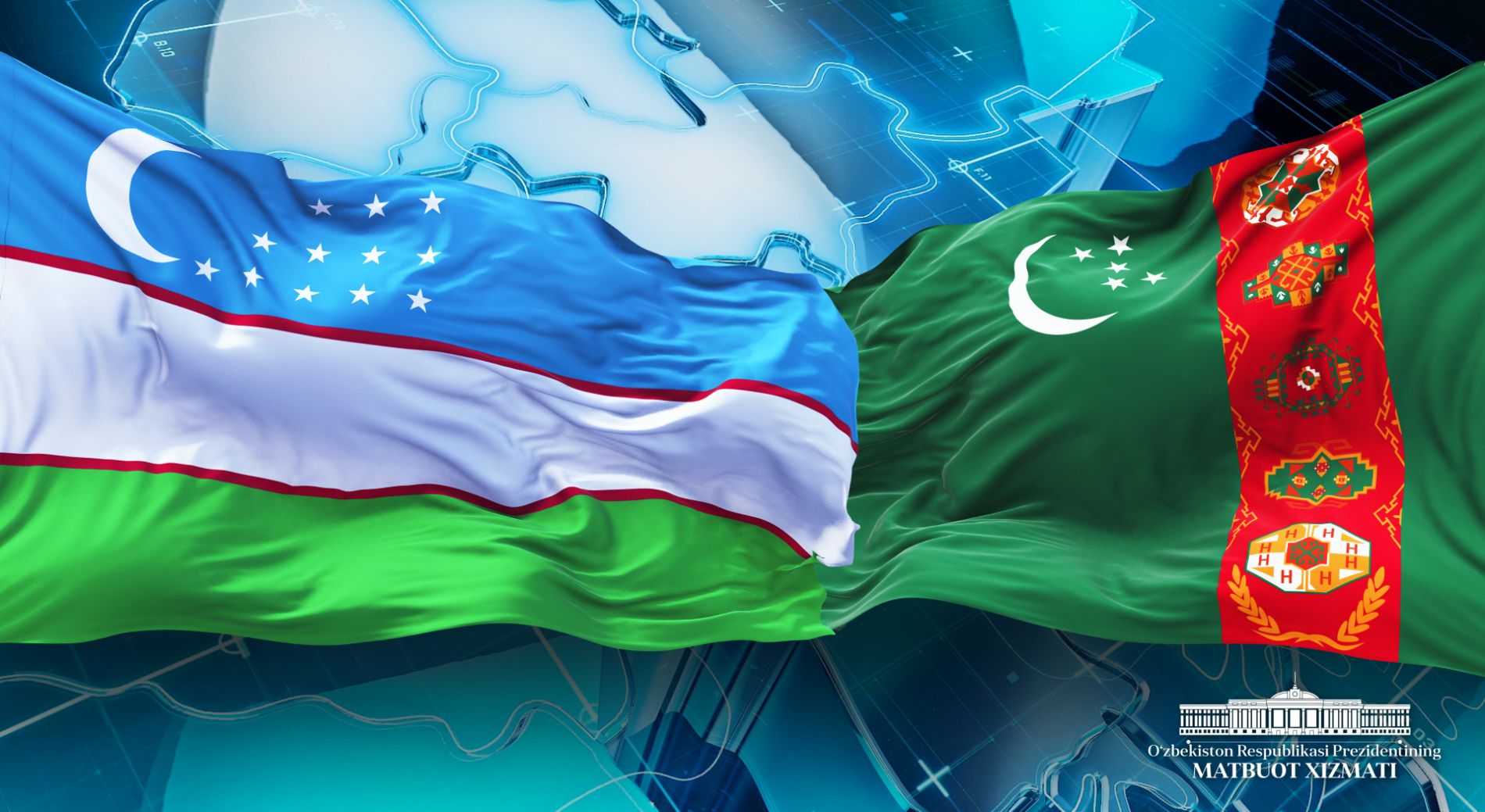 His Excellency
Mr. Gurbanguly Berdimuhamedov,
National Leader of the Turkmen People,
Chairman of Halk Maslakhaty of Turkmenistan
Distinguished Gurbanguly Myalikgulyevich!
My dear friend!
I am immensely pleased to express my sincere greetings and best wishes on the occasion of the remarkable date in the history of our relations - the 30th anniversary of establishing diplomatic relations between Uzbekistan and Turkmenistan.
Good-neighborliness and close cooperation between our countries serve as an important foundation for the common well-being and prosperity of our peoples, who have been living side by side in peace and harmony for centuries, sharing common roots and kinship ties, and for the peace and stability in our region.
I would like to especially underscore that You, Your Excellency, have made an enormous contribution to the comprehensive expansion of cooperation between our friendly countries and the achievement of an unprecedented level of strategic partnership based on mutual respect and trust.
The traditionally open and trustful contacts established between our countries, the creation of effective mechanisms that streamline our interstate relations serve as a solid foundation for further strengthening mutually beneficial cooperation in all priority areas.
Dear Gurbanguly Myalikgulyevich!
Thanks to Your far-sighted, balanced national and foreign policy, Turkmenistan is making great strides and achievements in all spheres, the well-being of the population is constantly growing, and the country's authority in the international arena is increasing.
Your personal participation in the summit of the Organization of Turkic States in Samarkand on November 11 last year, and Your conferment of the "Highest Order of Turkic Peace" along with Your invaluable contribution to enhancing the authority of the conference have once again demonstrated to the world the high level of friendship between fraternal Uzbek and Turkmen peoples.
As a result of Your grandiose and historic efforts for the development of Your country and people, long-term strategies and programs, implemented large-scale reforms, You were recently approved as the Chairman of the Highest Representative Organ of Popular Power – the Halk Maslakhaty of Turkmenistan and You were awarded the status of the National Leader of the Turkmen people.
I strongly believe that our long-term and comprehensive partnership based on the principles of eternal brotherhood, friendship and mutual support will undoubtedly continue in the future.
Taking this opportunity, I wish You a sound health, long life, family happiness, great successes in Your honorable endeavor, as well as peace, sustainable development and prosperity to the brotherly Turkmen people.
With sincere respect,
Shavkat Mirziyoyev
President of the Republic of Uzbekistan