The Prime Minister of India arrives in Samarkand
---
16.09.2022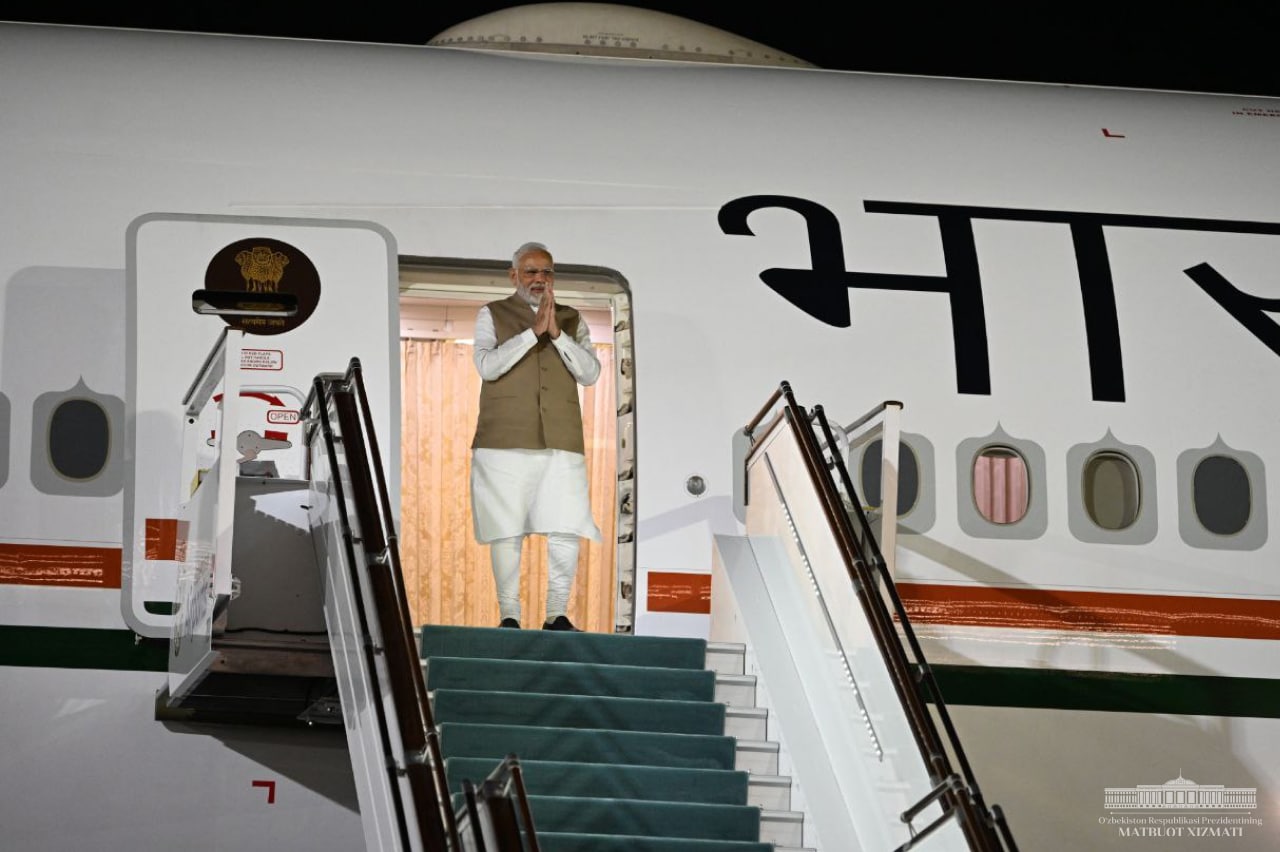 The Prime Minister of the Republic of India Narendra Modi arrived in Samarkand on a working visit to attend a meeting of the Council of Heads of State of the Shanghai Cooperation Organization.
The Prime Minister of Uzbekistan Abdulla Aripov and other officials met the distinguished guest at the Samarkand International Airport.
The Prime Minister of India will hold a meeting with the President of Uzbekistan, during which the state and prospects for the development of bilateral strategic partnership will be discussed.