Shavkat Mirziyoyev: We cannot make people happy with achievements gone by
---
21.01.2020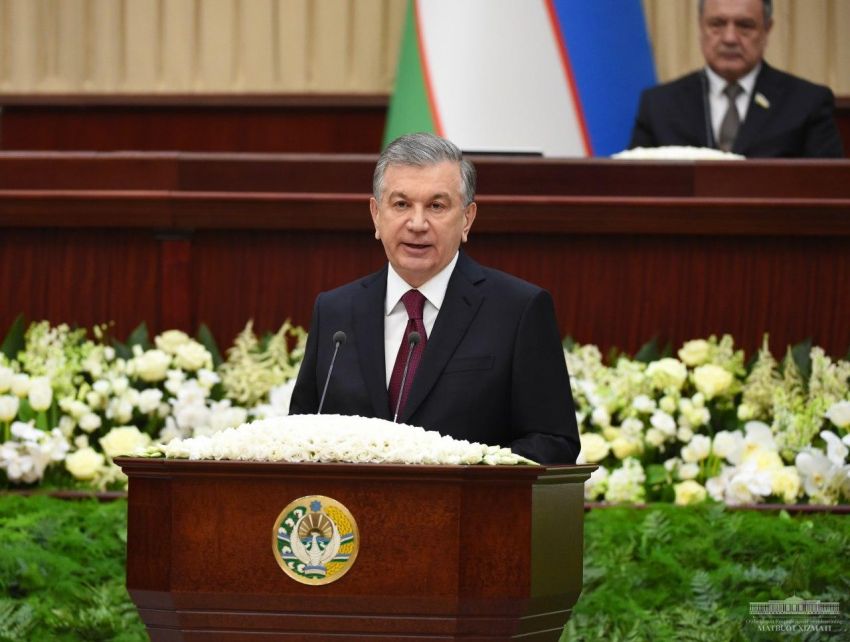 At the joint session of the two houses of Oliy Majlis, President Shavkat Mirziyoyev drew attention to the mounting expectations of people.
"We can no longer make our people happy with achievements in the past. The time requires that we be in constant search, create new things every day. Only this way will the living standards change for the better," the head of state suggested.
First of all, it is essential to properly organize the implementation of laws, decrees and resolutions to ensure that reforms reach every district and village.
"No matter what laws, decrees and resolutions we adopt, how well-thought-out they are, if they are not realized at the local level, all our work will stay futile," Shavkat Mirziyoyev stated. "Therefore, considerate and effective organization of the activities of ministries and agencies as well as hokimiyats should be the main task of the government. From now on, the execution of each decision will be evaluated not on paper, but on the final result."
The President said that every executive body should have specific plans and programs for the development of corresponding sphere in the medium and long term.
"We can hardly approve of managers who persistently sit in the workplace and are busy only with the paper face of the matter, but attach secondary importance to the real result. How can ministers who sit in the capital know what the people need? The executives of industries and regions should change their approach to work, learn to take responsibility, and pull their cart themselves. We must not forget for a second that the problems not resolved in time have a grave impact on the mood and life of the population," the President stressed.