Realization of investment projects in energy, chemical industries instructed to be accelerated
---
17.06.2019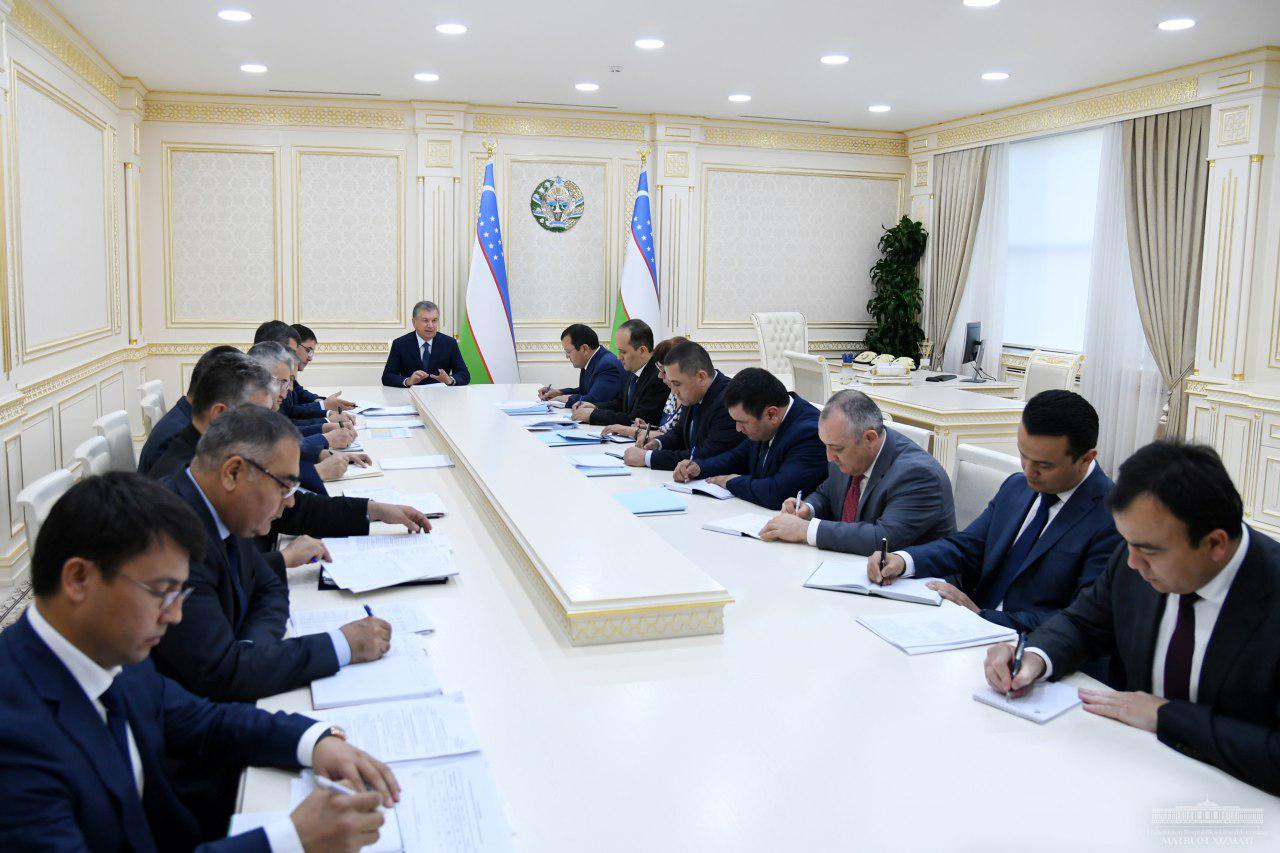 On June 17, President of the Republic of Uzbekistan Shavkat Mirziyoyev held a meeting with government officials to discuss the acceleration of the implementation of investment projects in the oil and gas, chemical and power industries.
These sectors are instrumental in the development of manufacturing industry and entrepreneurship, in the elevation of living standards. Therefore, these areas have numerous promising projects under implementation.
Thus, this year 16 projects are planned to be realized in the oil and gas sector by mobilizing investments for 2 billion 730 million dollars, 17 projects for 850 million dollars in the chemical industry, and 28 projects for more than 1 billion dollars in the electric power industry.
The meeting served for discussion of projects, while responsible officials presented reports on the progress of their implementation.
The head of state stressed the need for financial support for enterprises – manufacturers, distributors and suppliers of energy resources, enhancement of hydrocarbon production and manufacturing of goods.

The President ordered to accelerate and complete in the current year the works on the construction and modernization of Turakurgan, Navoi, Takhiatash thermal power stations, and to activate the installation of modern gas-steam installations in Tashkent and Surkhandarya regions. The need for a wider implementation of the Automated System of Accounting and Control of Electricity was pointed out in particular.
Objectives were defined in the commissioning of production lines for polyvinyl chloride, caustic soda and methanol in the joint-stock company Navoiazot and chemical additives for the textile industry at the Jizzakh Plastic Plant, for stepping up the execution of a project for the production of ammonia and carbamide in the city of Yangiyer.
"Investment projects in these sectors, which augment the competitiveness of our economy, should be carried out qualitatively and in time. We must bear in mind that they also help ensure the development of related industries and create many jobs," the President said.
The meeting served to review the results projected to be achieved in the oil and gas, chemical and electric power industries by the end of the year, as well as plans for the next year.