Kyrgyz President Congratulates Uzbek President on his Election Victory
---
10.07.2023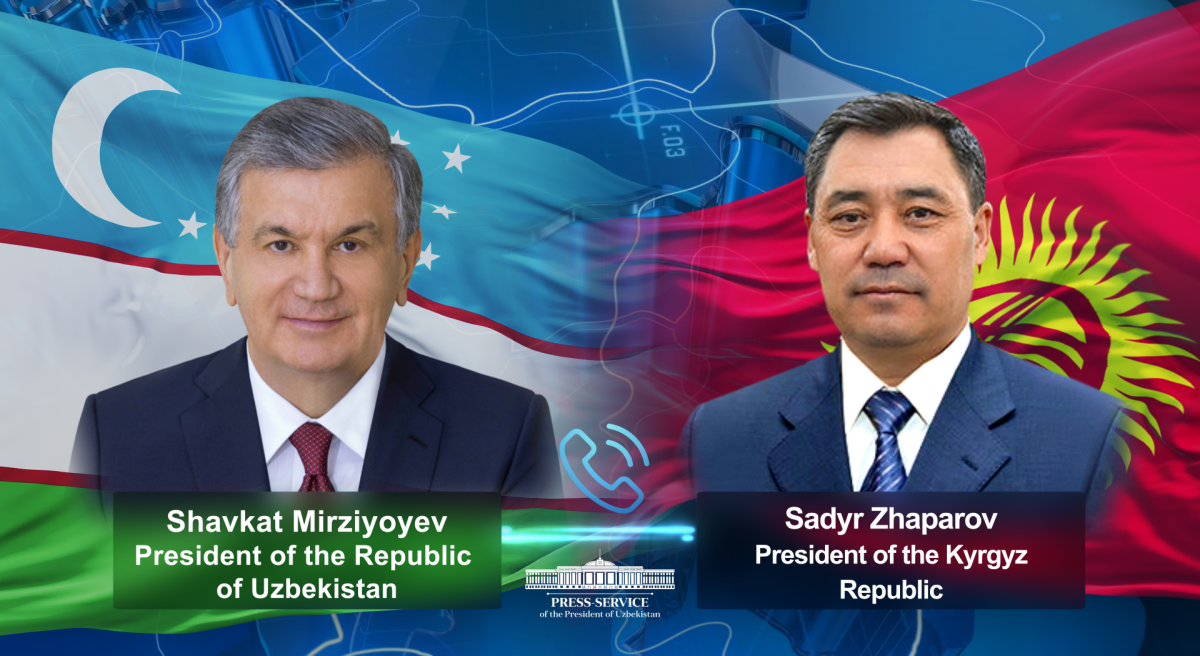 A telephone conversation between the President of the Republic of Uzbekistan Shavkat Mirziyoyev and the President of the Kyrgyz Republic Sadyr Zhaparov took place.
The President of Kyrgyzstan warmly congratulated the Leader of Uzbekistan on his convincing victory in the presidential elections held the previous day. As noted, the vote results are clear evidence of the confidence and broad support of the people of Uzbekistan for the ongoing pragmatic policies aimed at ensuring sustainable socio-economic development of the country.
The telephone conversation was followed by a discussion of current issues on the bilateral agenda. Active interdepartmental contacts and fruitful exchanges at the business and regional levels of the two countries were noted.
On June 1 this year, the Consulate General of Uzbekistan in Osh started its work. Trade turnover is growing, and joint projects are being implemented in the automotive, energy, electrical, and textile industries. A joint Investment Fund has been launched.
In the humanitarian sphere, preparations are underway for the events of the Dialogue of Generations with the participation of the elderly, intelligentsia and youth of both countries.
The Leaders stressed the importance of unconditional implementation of the agreements at the highest level.