President of Uzbekistan to Participate in the «Voice of Global South» Summit
---
11.01.2023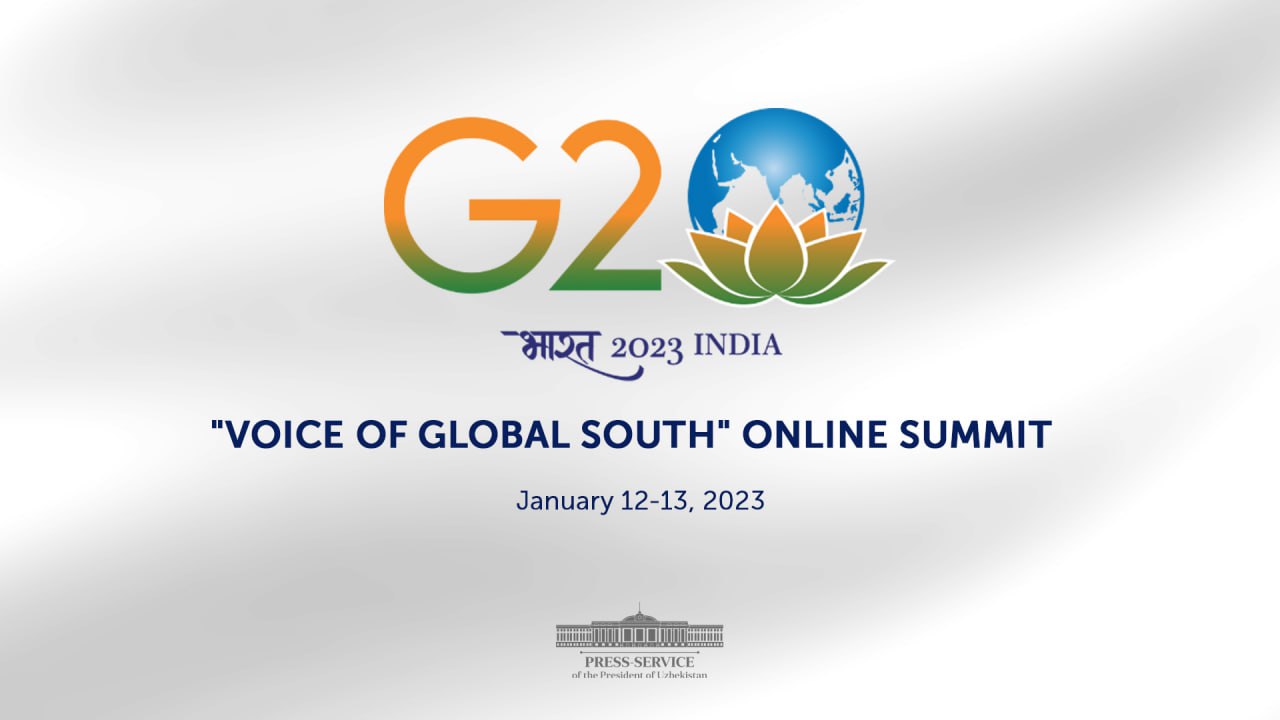 On January 12, the President of the Republic of Uzbekistan Shavkat Mirziyoyev, at the invitation of the Prime Minister of the Republic of India, Narendra Modi, will participate in the plenary session of the «Voice of Global South» Summit.
The heads of states and governments of Bangladesh, Vietnam, Cambodia, Mongolia, the United Arab Emirates, Thailand and others will also attend the event, which will be held online under the chairmanship of the Indian side. The delegations from 120 countries are invited to take part in the Summit.
The Summit, to be held under the India's G20 Presidency, aims to exchange views and develop specific proposals for deepening mutually beneficial cooperation in order to promote the interests and solve pressing issues of the developing countries, including in the fields of economy, ecology, energy and food security, healthcare, human resource development, innovation, tourism and other areas.