President of Azerbaijan Arrives in Samarkand
---
15.09.2022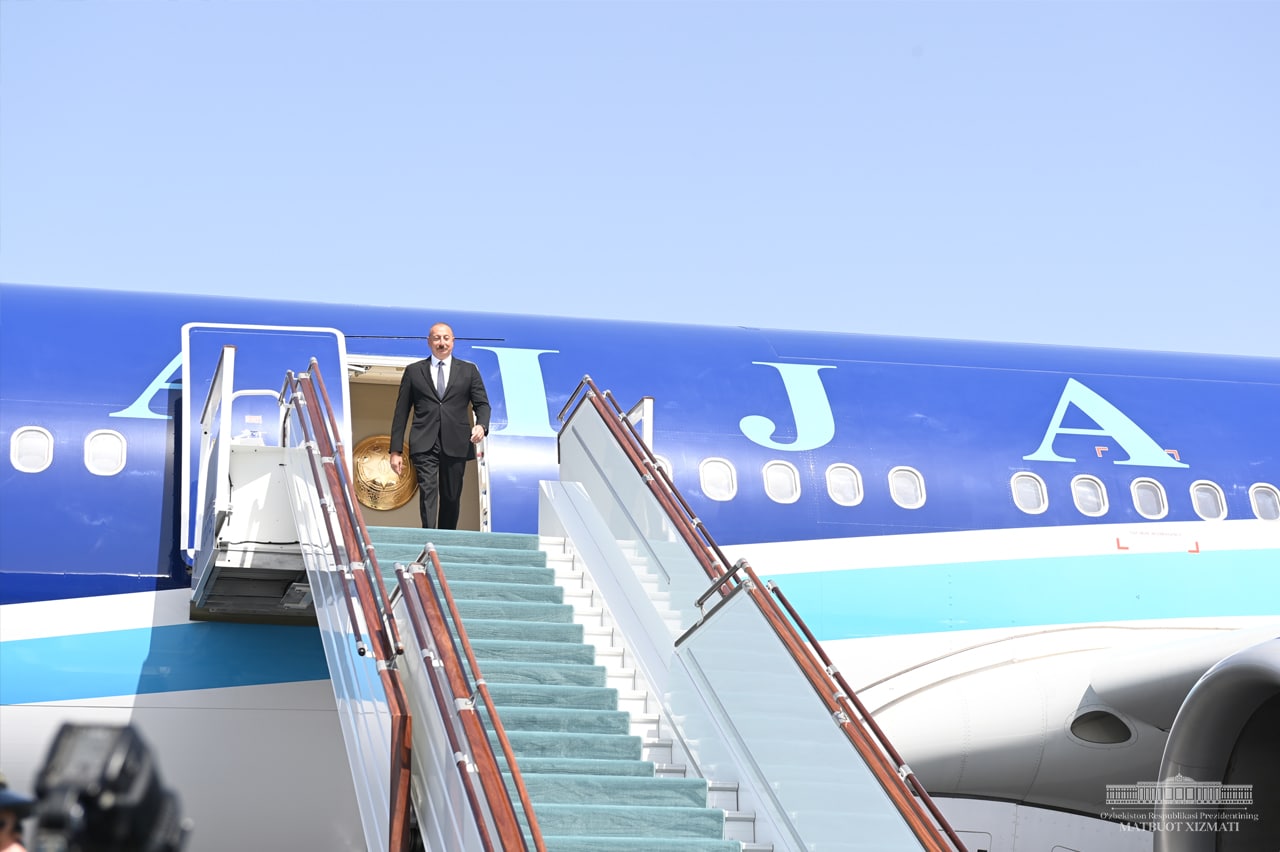 On September 15, at the invitation of the President of the Republic of Uzbekistan Shavkat Mirziyoyev, the President of the Republic of Azerbaijan Ilham Aliyev arrived in our country to attend the Shanghai Cooperation Organization Summit as a guest of honor.
The Prime Minister of Uzbekistan Abdulla Aripov and other officials met the distinguished guest at the Samarkand International Airport.
Ilham Aliyev visited the «Hazrati Khizr» complex and a wreath laying ceremony at the tomb of the First President of our country Islam Karimov.