Uzbekistan and Azerbaijan Presidents Discuss the Implementation of Secured Agreements
---
24.07.2022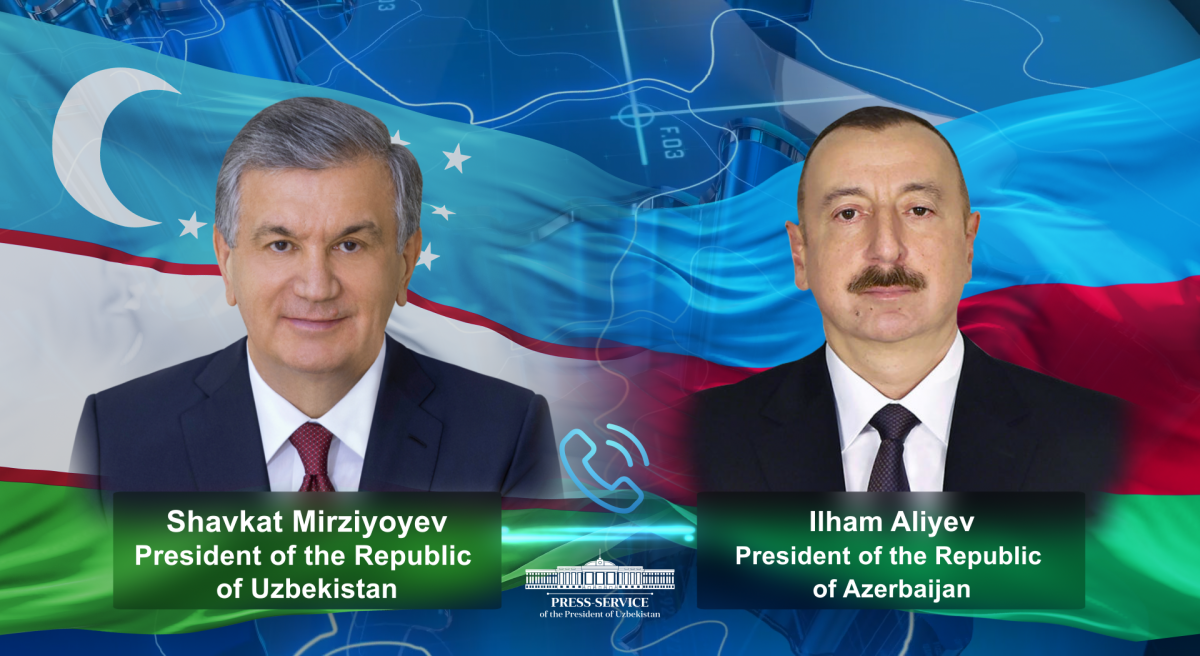 On July 24, the President of the Republic of Uzbekistan Shavkat Mirziyoyev held a telephone conversation with the President of the Republic of Azerbaijan Ilham Aliyev.
The President of Azerbaijan has cordially congratulated the President of Uzbekistan on his birthday, sincerely wishing prosperity and well-being to the fraternal people of Uzbekistan.
The Presidents highly appreciated the fruitful results of the bilateral meetings and high-level events held in Uzbekistan on June 21-22 this year.
The issues of practical implementation of agreements and arrangements adopted as a result of the Uzbek-Azerbaijani talks were discussed.
The continuous intensive contacts and exchanges at the intergovernmental and interdepartmental levels, the steadily high growth rate of mutual trade and the effective joint work to promote the cooperation projects were noted with a particular satisfaction.
The preparations for upcoming bilateral and multilateral events, including the summit of the Organization of Turkic States in Samarkand this November, were also considered.