Shortcomings in preparations for winter analyzed
---
16.12.2020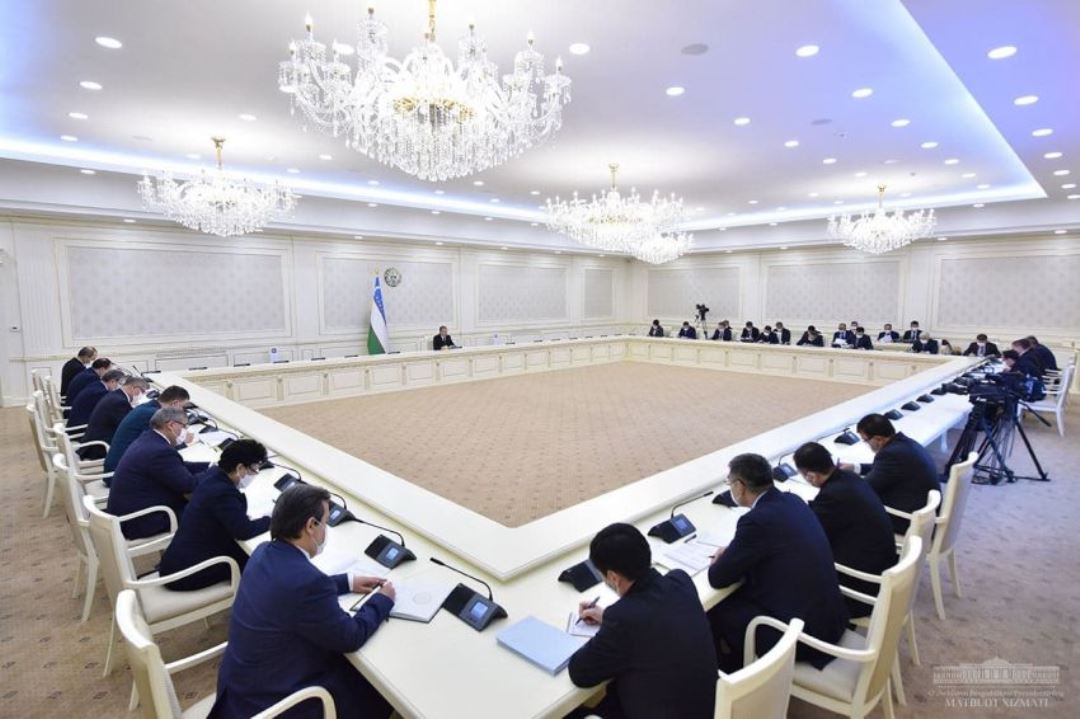 Video-extended meeting is in progress under the chairmanship of President Shavkat Mirziyoyev. Drawbacks observed in the preparations for winter are in spotlight.
In autumn this year, frosts hit earlier than they used to, accompanied by frequent interruptions in the supply of power and heat, natural and liquefied gas. The situation clearly showed that industries and regions were not ready for winter. Gasoline prices have increased lately. All this causes reasonable discontent among the population.
"I don't need high-flown words and numbers. Our people in social networks have given an objective assessment of the work of local leaders," Shavkat Mirziyoyev told the government officials and executives on the ground.
The meeting participants thus discussed measures to eliminate deficiencies and improve the supply of energy resources.
For the uninterrupted provision of industries and regions in the winter, it was noted, generation of an additional 10-12 million kilowatt-hours of electricity a day is needed. Therefore, the task was set to cover this deficiency by launching 5 power units with a capacity of 900 megawatts at the Tashkent, Syrdarya and Yangi Angren power plants.
Power outages are mainly caused by the deterioration of 60 percent of the distribution networks and the mounting demand for electricity. In this regard, the President insisted that a program for the phased modernization of low and medium voltage networks be devised, and that its implementation be kicked off as soon as possible.
The analysis shows that the natural gas supply is currently experiencing a shortage of 20 million cubic meters a day. As a result, the pressure in pipelines dropped in more than a thousand mahallas across the nation.
"We are all aware that the problems associated with the gas supply system did not emerge today; it has been tormenting us for thirty years. But no one is entitled to use this as an excuse. Our people need gas, the majority pays for it on time and in honest," Shavkat Mirziyoyev put it bluntly.
The head of state instructed to reduce gas exports and direct them primarily to meet the needs of the population. Accordingly, an extra 7-8 million cubic meters of natural gas per day will be channeled to the regions. In addition, 217 thousand tons of liquefied gas will be assigned for the needs of individual consumers.
The President pointed to the possibility of increasing natural gas production by offering 25 ineffectively operating fields to investors on the basis of risk service contracts.
Complaints about the availability of coal on the ground are also abundant. It was indicated in this respect that 60 thousand tons of coal designated for the population and social facilities have yet to be delivered to the recipients.
The videoconference meeting continues.