The President of Uzbekistan congratulates Kazakhstan's First President on birthday anniversary
---
06.07.2020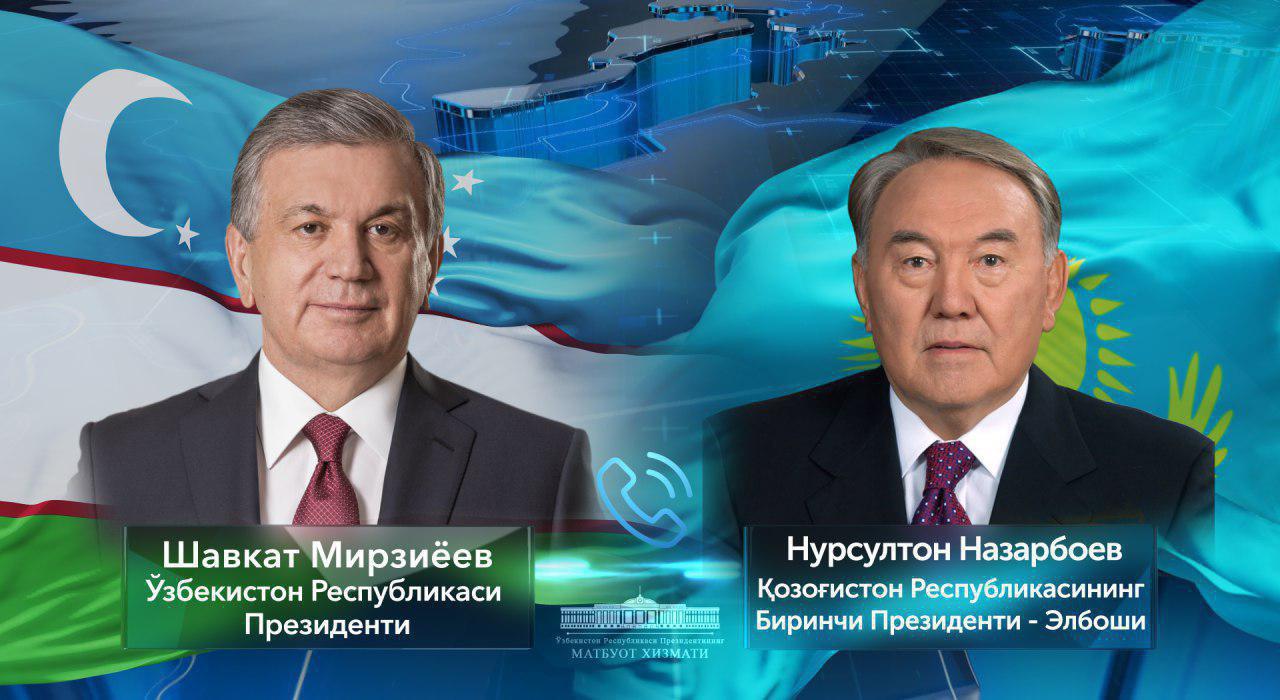 On July 6, President of the Republic of Uzbekistan Shavkat Mirziyoyev talked over the phone with the First President of the Republic of Kazakhstan – Elbasy Nursultan Nazarbayev.
The leader of Uzbekistan warmly congratulated Nursultan Nazarbayev on his birthday anniversary, sincerely wishing him a sound health, wellbeing and new successes.
Shavkat Mirziyoyev emphasized the Elbasy's historical role in the formation of modern Kazakhstan, the development of robust institutions of public administration and the system of training national specialists, the implementation of effective socio-economic reforms aimed at boosting the competitiveness of the country, elevating its international standing and, crucially, ensuring high living standards.
The founding of the new capital Nur-Sultan that has become the hallmark of dynamically developing Kazakhstan was noted among the acknowledged successful major endeavors of the Elbasy.
The initiatives of Kazakhstan's First President to ensure global security and stability, the peaceful resolution of conflicts in various regions, and the enhancement of integration and sustainable development in Central Asia have gained wide international recognition.
Nursultan Nazarbayev made a great personal contribution to the consolidation of the Uzbek-Kazakhstan fraternal relations of good neighborliness and strategic partnership.
Today, the multilayered cooperation between our two countries continues to steadily develop and expand with specific joint programs and projects in the trade and economic, investment, energy, agricultural, transport and logistics, educational and other priority areas.
The telephone talk also served for the leaders to discuss a number of topical issues in the bilateral agenda and international politics. They pointed out the importance of continuing close coordination and interaction to combat the spread of coronavirus infection and reduce the negative impact of the pandemic on the mutually advantageous cooperation.
The conversation took place in a traditionally warm, open and friendly spirit.