President Shavkat Mirziyoyev speaks with Kazakhstan's First President over the phone
---
22.06.2020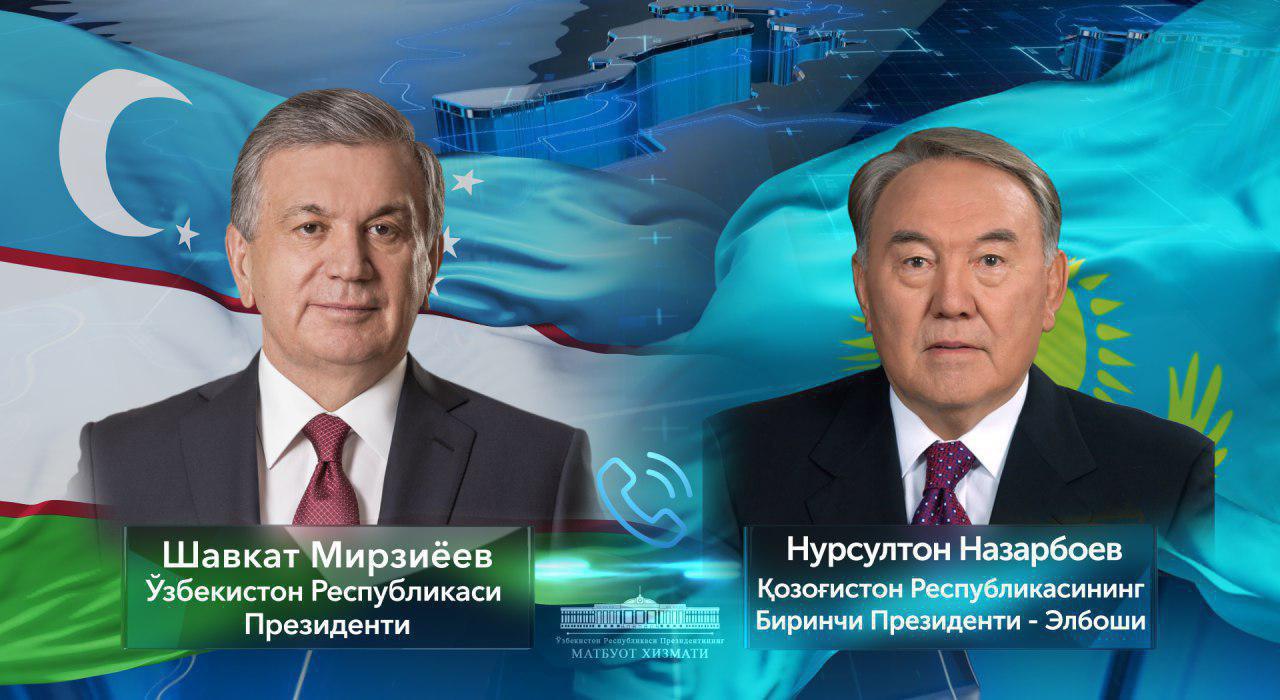 President of the Republic of Uzbekistan Shavkat Mirziyoyev has held a telephone conversation with the First President of the Republic of Kazakhstan – Elbasy Nursultan Nazarbayev.
At the start of the conversation, the head of our state wished Elbasy Nursultan Nazarbayev the soonest recovery, a sound health and energy.
The parties discussed joint measures taken by the governments of the two countries to prevent the spread of coronavirus infection, as well as minimize the negative impact of the pandemic on the dynamically developing bilateral relations and economies of Uzbekistan and Kazakhstan. The importance of furthering the coordination of joint efforts in these areas was emphasized.
The enhancement of practical bilateral cooperation built on the principles of centuries-old friendship, good neighborliness and strategic partnership was noted with satisfaction. Joint projects are being implemented in priority areas of mutually beneficial interaction. A roadmap has been agreed to deepen industrial cooperation, providing for the realization of more than a dozen new projects.
Shavkat Mirziyoyev and Nursultan Nazarbayev also exchanged views on the schedule of forthcoming meetings and other events.
The two leaders swapped wishes of peace, prosperity and wellbeing to the peoples of Uzbekistan and Kazakhstan.