Effectiveness of state border protection system under focus
---
13.02.2020
On February 13, a working meeting took place under the chairmanship of President Shavkat Mirziyoyev on improving the system of safeguarding the state border of the Republic of Uzbekistan.
The meeting was attended by leaders of the office of Security Council under the President and the State Security Service.
The participants examined the practical results in the activities of Border Troops and the progress in fulfilling the tasks set by the Supreme Commander-in-Chief of the Armed Forces at a session last August 27.
In the context of contemporary challenges and threats to international and regional security, priority areas have been identified at the meeting for perfecting the effectiveness of ensuring the security of the State Border of the Republic of Uzbekistan.
Particular attention was paid to the implementation of modern automated border control systems and information and communication technologies, as well as to the organization of coordinated interaction of units of the Border Troops with law enforcement agencies and local authorities.
The issues of improving the quality of professional training of the Border Guard troops, their military-patriotic education and social protection were examined.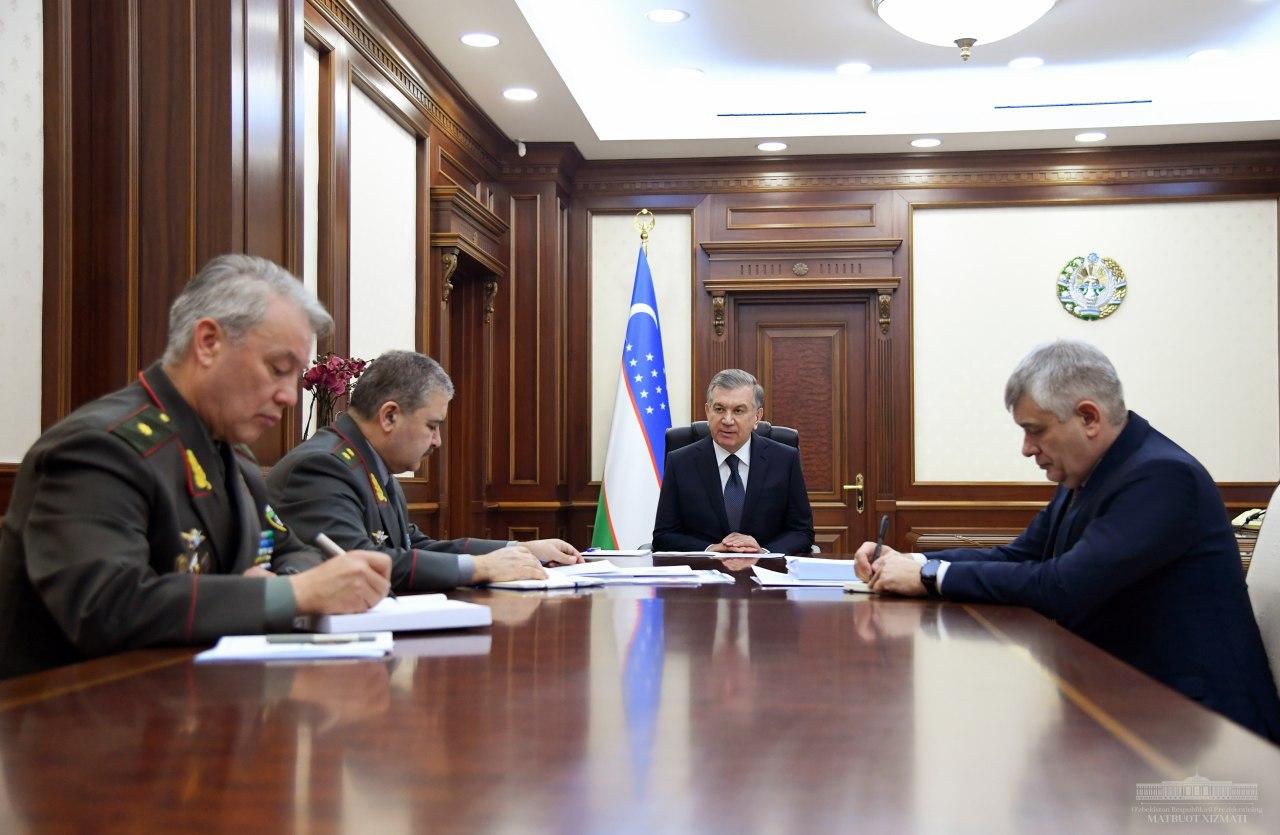 The head of our state instructed the meeting participants to ensure progressive dynamics in interaction among the border agencies of Central Asian nations, shore up joint activities with various international organizations, and secure timely and quality realization of agreements reached with foreign partners on enhancing cross-border cooperation.
President Shavkat Mirziyoyev drew attention to the importance of delivering favorable conditions for citizens and foreign guests when crossing the state border, which would contribute to growth in mutual trips, to the development of trade, along with tourist and cultural exchanges in the region.
Building on the results of critical analysis of the work undertaken, the Supreme Commander-in-Chief gave specific instructions to the heads of responsible agencies to further the efficiency of the system of protecting the State Border of the Republic of Uzbekistan.