The President congratulates legislators on earning the people's trust
---
20.01.2020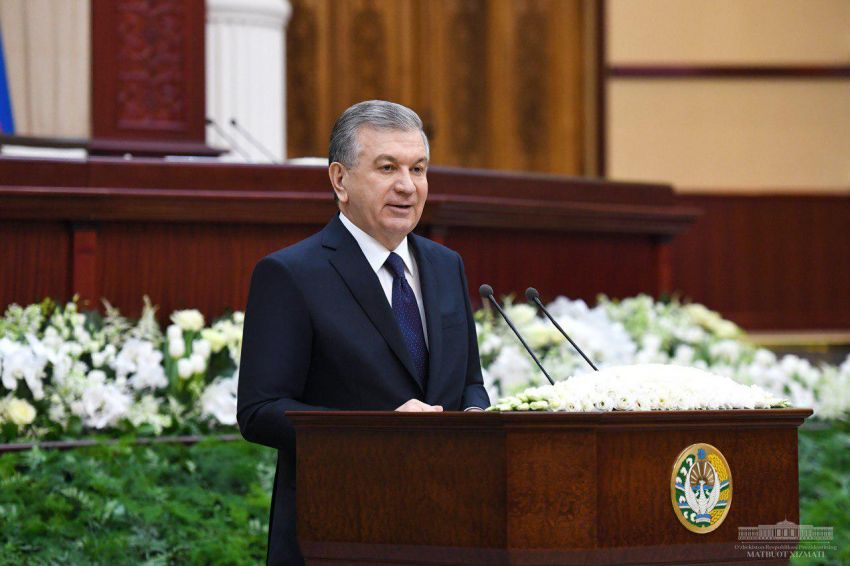 As we have reported, the first post-election session of the Legislative Chamber of the Oliy Majlis of the Republic of Uzbekistan is taking place in Tashkent.
President Shavkat Mirziyoyev has been delivering a speech at the event.
The head of state congratulated the lawmakers on the high tribute they have been honored with: our people, having shown great confidence, elected them deputies of the Legislative Chamber.
"The elections to the parliament and the local Kengashes constituted an important political exam for Uzbekistan, and our people proved dexterous in this process," Shavkat Mirziyoyev stated.
The President noted with satisfaction that 9 representatives of youth and 48 women were elected to the lower house of the new parliament.
The latest elections, it was emphasized, contributing to growth in the political activity of the population, not only increased the confidence of the people in parties, but also strengthened the requirements for the latter.
"During the election campaign, political parties voiced loads of promises to address pressing problems of our society. Now, the nation is waiting for their realization. You must be deeply aware of this, always think about the voter," the President advised.
Confidence was expressed that the groups of political parties in the lower house of parliament will determine for themselves specific plans for the future and implement them in full.
The head of state stressed that some shortcomings accompanied the voting process, and pointed out the need for further improvement in the organizational and legal foundations of the national electoral system.
The session is attended by government members, heads of central agencies, representatives of the media.