Shavkat Mirziyoyev Talks with the First President of Kazakhstan on the Phone
---
19.03.2019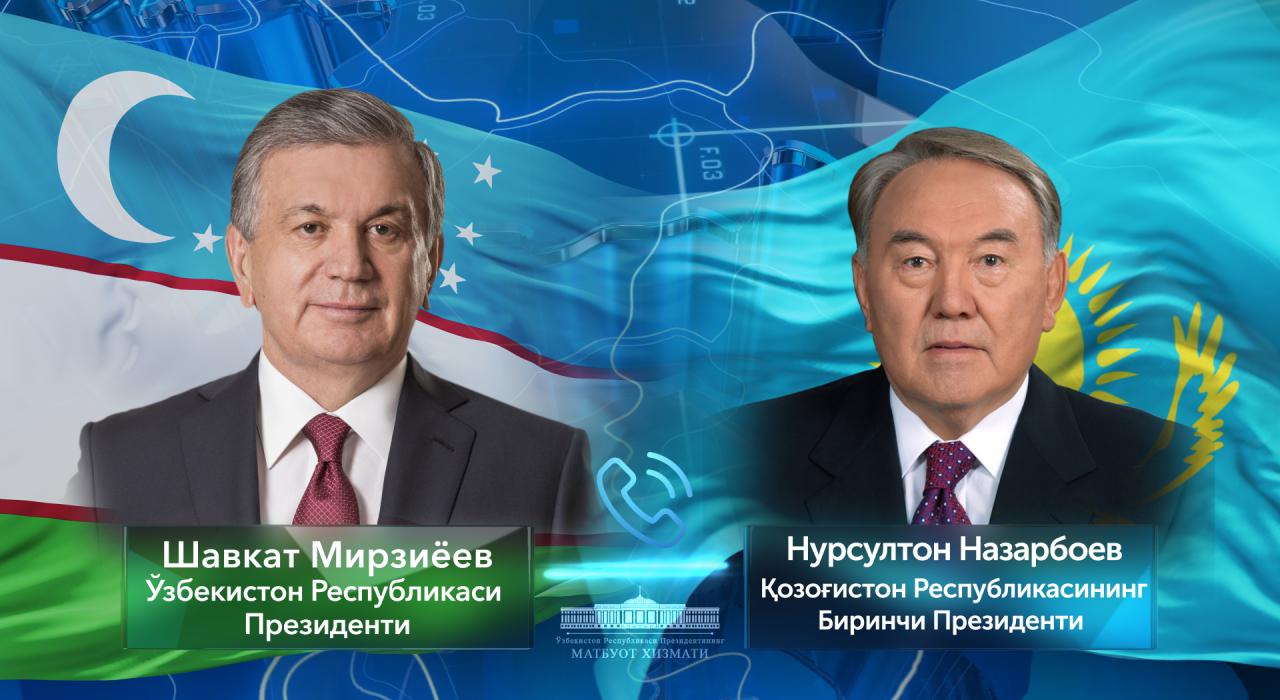 On March 19, President of the Republic of Uzbekistan Shavkat Mirziyoyev held a telephone conversation with the First President of the Republic of Kazakhstan, Nursultan Nazarbayev, who has announced his resignation from office.
Warmly greeting each other, Shavkat Mirziyoyev and Nursultan Nazarbayev emphasized with particular satisfaction the dynamic development and consolidation of relations of friendship, good neighborliness and strategic partnership, the enhancement of fruitful multilayered cooperation between Uzbekistan and Kazakhstan.
The Uzbek leader highly appreciated and noted with deep gratitude the personal contribution of the First President of the fraternal Kazakhstan to the creation of a solid foundation for long-term and mutually advantageous Uzbek-Kazakh relations.
It was stressed during the conversation that Nursultan Nazarbayev's leadership helped create a state with a modern market economy. Peace and stability, interethnic and interfaith harmony was ensured, and the authority of the country in the international arena was strengthened. Today, Kazakhstan is among 50 developed nations in the world.
The President of Uzbekistan earnestly wished the First President of Kazakhstan a sound health, well-being and success in the further service to the people of Kazakhstan.
Shavkat Mirziyoyev and Nursultan Nazarbayev expressed shared conviction in the further progressive consolidation of good-neighborliness, trust and partnership between our two states and peoples.