Shavkat Mirziyoyev Proposes to Turn Navoi Region into Center of Investments and Innovation
---
13.03.2019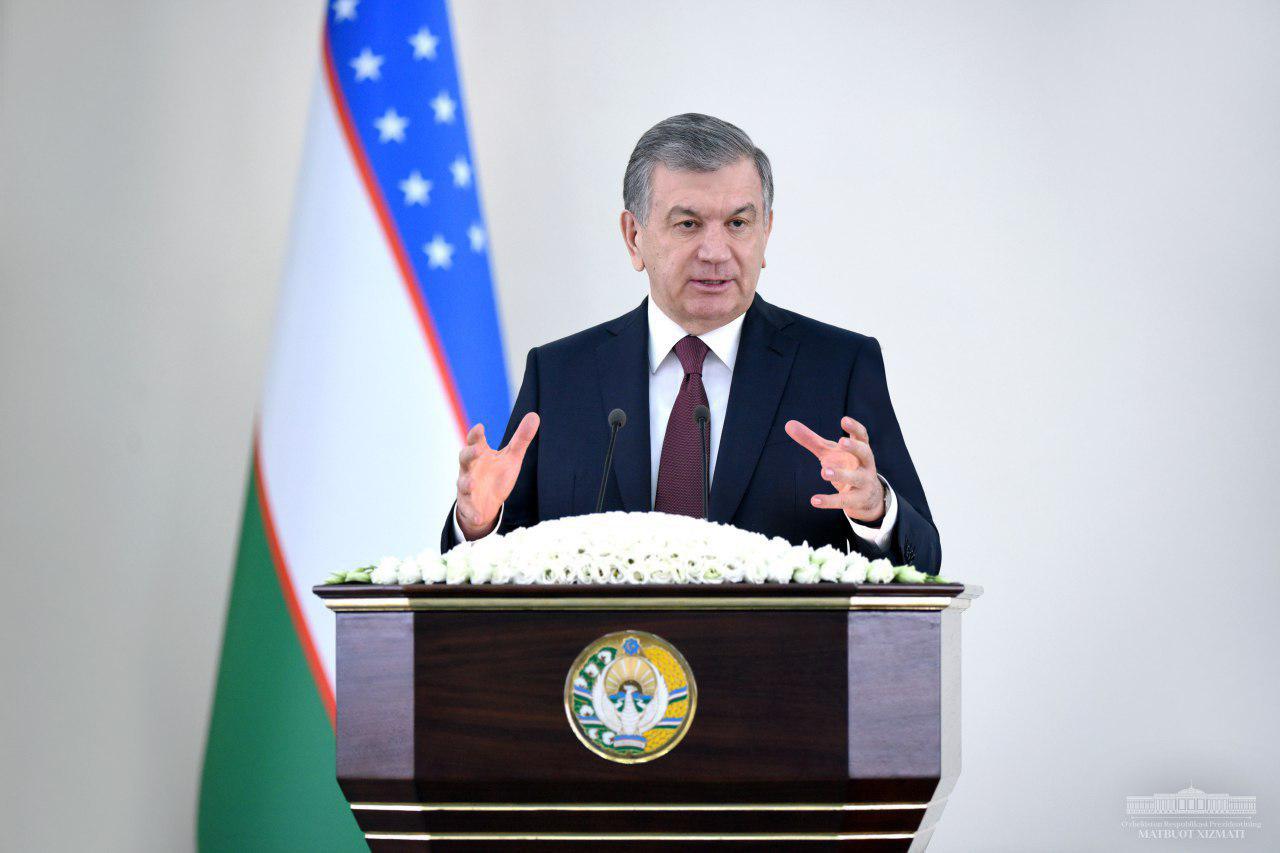 During the meeting with the representatives of Navoi region, President Shavkat Mirziyoyev outlined the tasks for the integrated development of the province.
It was stressed at the session that notwithstanding the Navoi region's leading positions in terms of gross regional product indicators, its reserves and opportunities are not fully utilized. The regional economy depends on several major enterprises, while small business and private entrepreneurship are developing at a lower pace, and unemployment exceeds 8 percent of the economically active population.
"In order to afford a compelling impetus to the development of free enterprise in the region, it is essential to deliver such favorable and attractive business climate here that would boost the interest in entrepreneurship not only among local residents, but also the people from other provinces. From now on, Navoi region should become a region of entrepreneurs," Shavkat Mirziyoyev pointed out.
The head of state proposed to turn the Navoi region into a free economic zone for innovative and high-tech industries focused on exports. A special commission headed by a Deputy Prime Minister will be established for this purpose, and a system of benefits and preferences for the participants of this economic zone will be defined.
Special attention was paid at the session to the issues of keenly attracting investments, setting up modern enterprises and providing the population with employment.
It was reported that a program has been devised for the Navoi region designed for 2019-2020 and incorporating 511 investment projects worth 26 trillion 368 billion soums. Under this program, it is planned to make use of $ 1 billion in foreign direct investment and loans, and create 17.4 thousand new jobs. In particular, 12 major projects at the Navoi Heat Power Station, in joint-stock companies Kyzylkumcement, Navoiazot and in other industries are expected to be implemented.
Shavkat Mirziyoyev instructed to analyze the possibilities of the region in the field of agriculture, take measures to increase the production of garment and knitwear and astrakhan, build up exports.