Official Statement from the President Donald Trump on the Visit of Shavkat Mirziyoyev
---
17.05.2018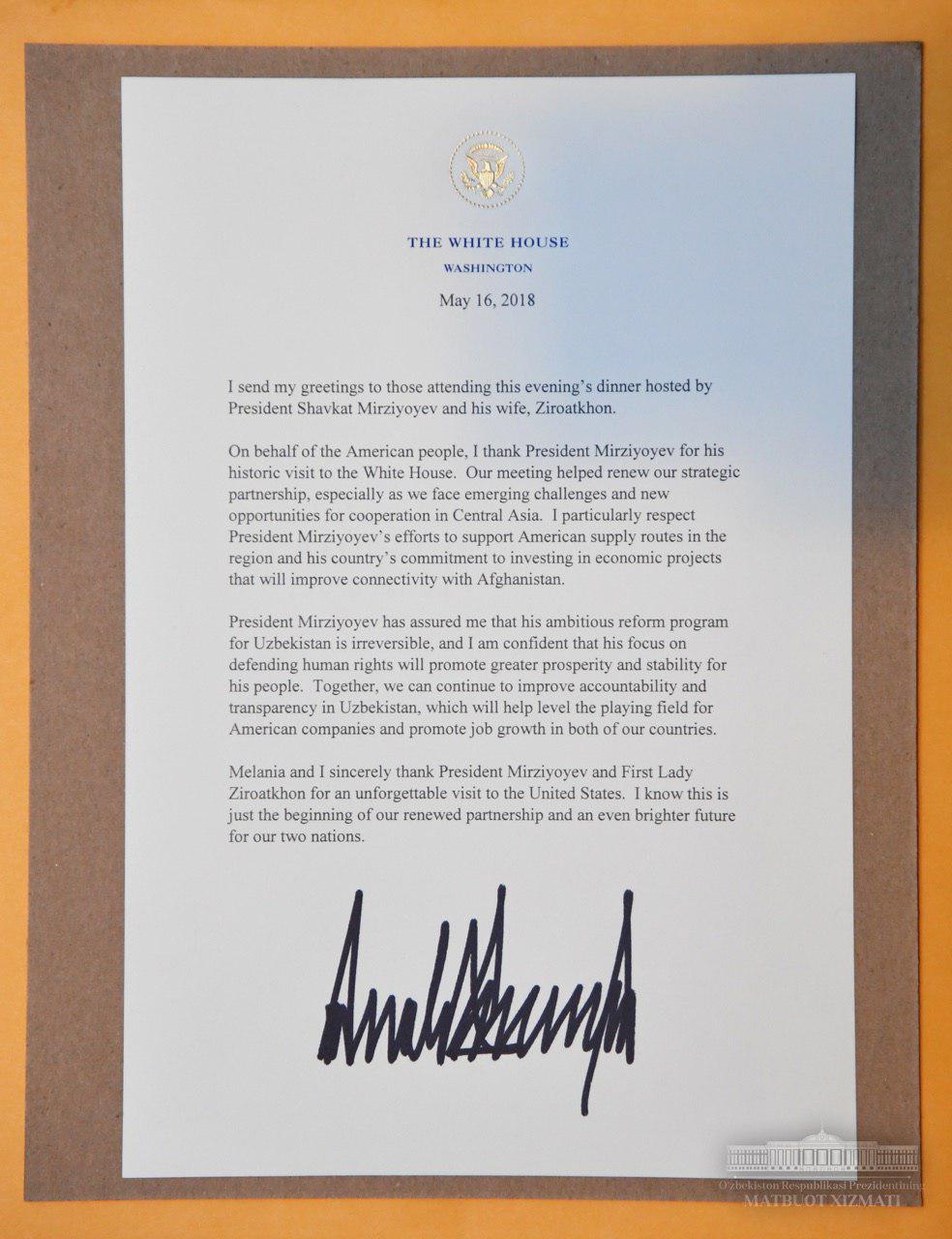 I send my greetings to those attending this evening's dinner hosted by President Shavkat Mirziyoyev and his wife, Ziroat Mirziyoyevа.
On behalf of the American people, I thank President Mirziyoyev for his historic visit to the White House. Our meeting helped renew our strategic partnership, especially as we face emerging challenges and new opportunities for cooperation in Central Asia. I particularly respect President Mirziyoyev's efforts to support American supply routes in the region and his country's commitment to investing in economic projects that will improve connectivity with Afghanistan.
President Mirziyoyev has assured me that his ambitious reform program for Uzbekistan is irreversible, and I am confident that his focus on defending human rights will promote greater prosperity and stability for his people. Together, we can continue to improve accountability and transparency in Uzbekistan, which will help level the playing field for American companies and promote job growth in both of our countries.
Melania and I sincerely thank President Mirziyoyev and First Lady Ziroat Mirziyoyevа for an unforgettable visit to the United States. I know this is just the beginning of our renewed partnership and an even brighter future for our two nations.